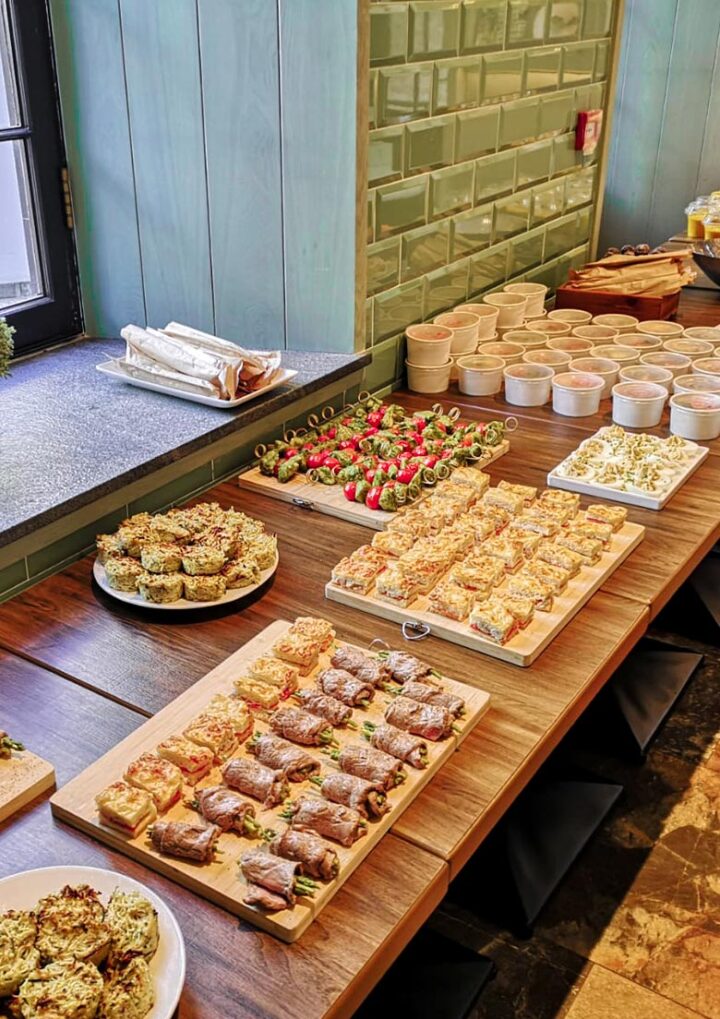 Corporate Catering
High-end Catering Services
Eatology offers premium catering service, delivering healthy and nutritious meals all around Hong Kong. Our recipes have been designed to cater to a great majority, always with the focus on the delicate harmony between great taste and healthy living:
Western and Asian dishes to choose from
Balanced Living, Low Carb & Ketogenic meals that take into account your special health requirements
Vegetarian & Vegan-friendly
Fresh and organic ingredients
Our catering options include:
Corporate event catering
Buffet catering
Business meeting breakfast
Whether it is a friends and family gourmet afternoon tea or a junk trip, it's our mission to create a unique and stress-free event for our clients and their guests.
We offer beverages ranging from Alkaline water, Coconut water and Cold press detox juice.
Free delivery above HKD$1000.
Email us at [email protected] or call 51176824 to plan your next event catering.
VIEW PDF