Details
Introducing our flavorful homemade Ginger Onion Chicken breast, meticulously cooked by our expert team in our ISO22000 certified Factory.
Savor the perfect blend of tender chicken breast infused with the aromatic goodness of ginger and onion.
Indulge in a healthy and delicious protein-rich option that will elevate your meals.
Experience the convenience of a premium, ready-to-enjoy dish crafted with care and quality ingredients.
Elevate your culinary adventures with our delectable Ginger Onion Chicken breast – a must-have for discerning taste buds.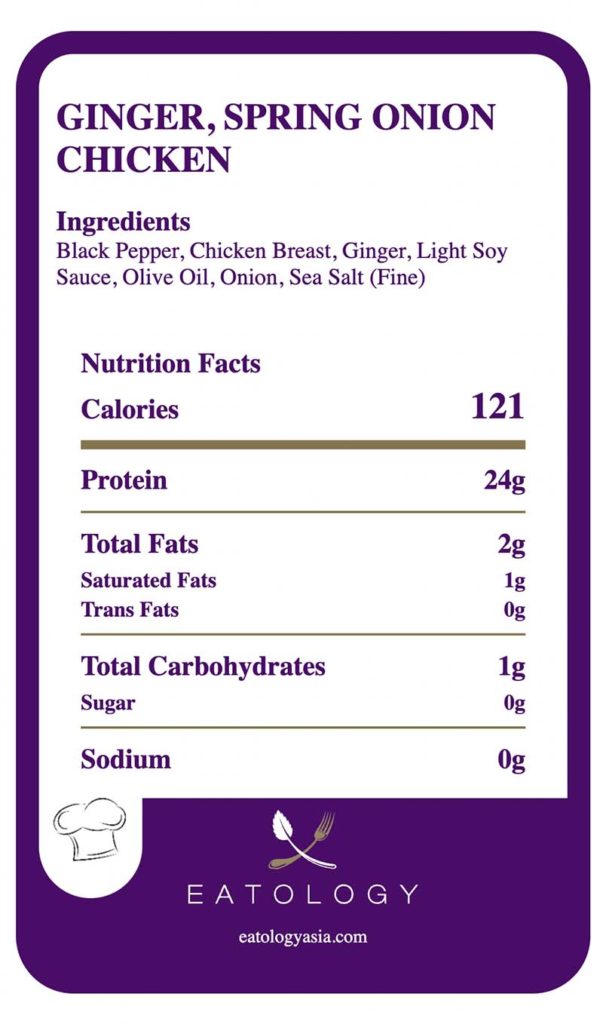 110g (-/+ 10g) each.
Pack of 20 (Individually vacuum-packed).