Hong Kong is known as one of the most fast-paced cities in the world, harboring more than 7 million people in around a thousand km squared land. This urban population is also one of the world leaders in life expectancy, with the average person living up to 83.4 years! This is extremely high compared to the average life expectancy of 67.9 years all over the world.
So, what is so special about Hong Kong people that enables them to live a long and healthy life? Is it the living environment? Although Hong Kong's high population density and people living in such a close proximity to others might not be one of the leading factors of health.
Today, we are going to dig deep into what really makes Hong Kong such a healthy place to live for all ages, from children, adults, all the way to the elderlies.
Below are the top 3 main reasons why Hong Kong is a population with some of the best healthy habits:
1. Healthy Chinese Diet
Hong Kong provides a strategic position that serves as land and marine gateway to different parts of Asia, including China. This provides Hong Kong with access to quality fresh produces, such as fruits, vegetables, and seafood products.
The typical Chinese diet on the whole also constitutes a good balance of fish, fruits and vegetables, oils, and protein. Some may even compare it to the popular Mediterranean diet. Balanced nutrition is definitely one of the key factors of your health, and daily consumption of healthy Chinese meals is also one of the good habits of Hong Kong people.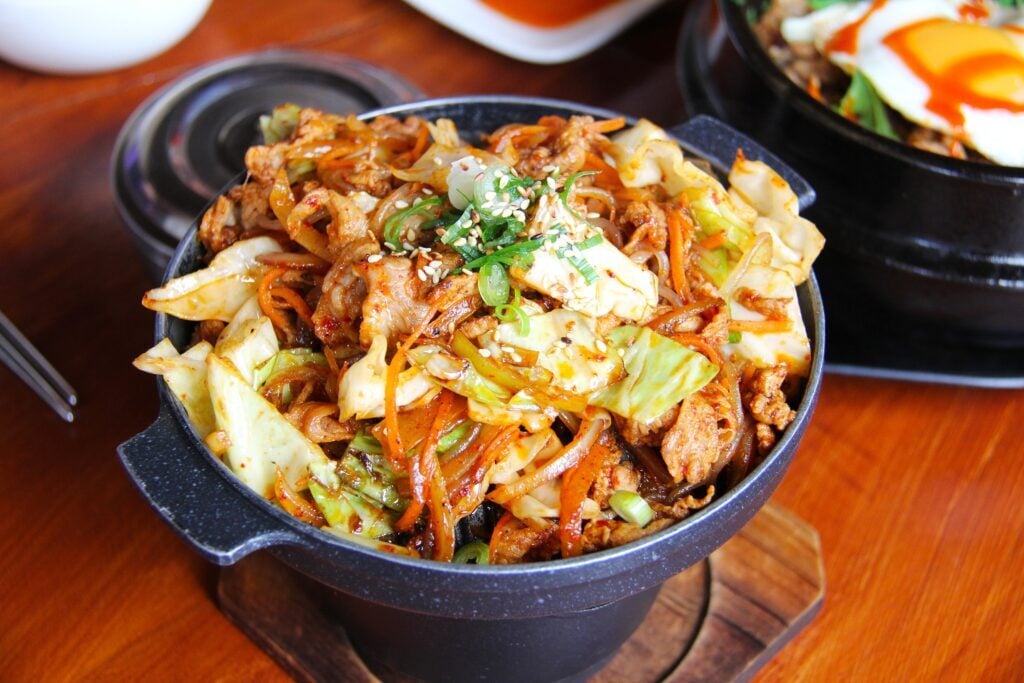 Authentic Chinese dishes almost never use salt and sugar. As we all know, consuming excessive levels of salt and sugar in our diet can lead to various health complications. Reducing the amounts of these ingredients in our diet is a great step towards a healthier lifestyle.
Aside from that, most of the protein in Chinese dishes come from plant sources. This is vastly different from American diet that comprises of 70% meat products, which contains higher dietary fat and cholesterol levels.
2. Diverse Sources of Nutrition
Diversity in culture is also one of the unique aspects of Hong Kong where the 'East meets West'. A stroll across Hong Kong's most crowded streets will give you a picture of how big and diverse the variety of food available. You can find anything from Italian dishes, Korean, Thai, Lebanese, vegan, vegetarian, and many more. This makes it very easy for people to find a dish that is suitable for their diet, nutrition requirement, and most importantly, their taste.
You can find some of Hong Kong's best healthy restaurants here! We also have a guide on how to eat gluten free in Hong Kong here that might interest you.
In addition to eating out in restaurants, there are also other healthy choices that are more convenient for you, such as healthy meal plan subscriptions. These services provide you with tailor-made, healthy meals every day according to your preference and needs. And most importantly, they can deliver it right to your home or office doorstep! One of the companies that offer this premium service is Eatology.
3. A Combination of City and Nature
Another important aspect of a healthy lifestyle is physical activity. Fortunately, you can find some of the most iconic Hong Kong nature reserves with just a couple miles away from its busy city streets.
Hong Kong, known for its hilly and mountainous terrain with steep slopes, has a lot of beautiful hiking trails that not a lot of foreigners are familiar with. Some of the most popular ones include Dragon's Back, Lion's Rock, Sunset Peak in Lantau Island, and many more.
Hiking is a powerful cardio workout that has plenty of good health benefits, including lower risk of heart disease, improvement of blood pressure and bone density, increased strength of muscles, improvement of balance, and control weight. It is not only a great form of exercise, but also provides you with an escape from the stressful and fast-paced lifestyle of the city. Moreover, you can get a nice and refreshing view, fresh air, and smell of nature.
Occasional hiking events definitely contribute positively to the overall health of Hong Kong people.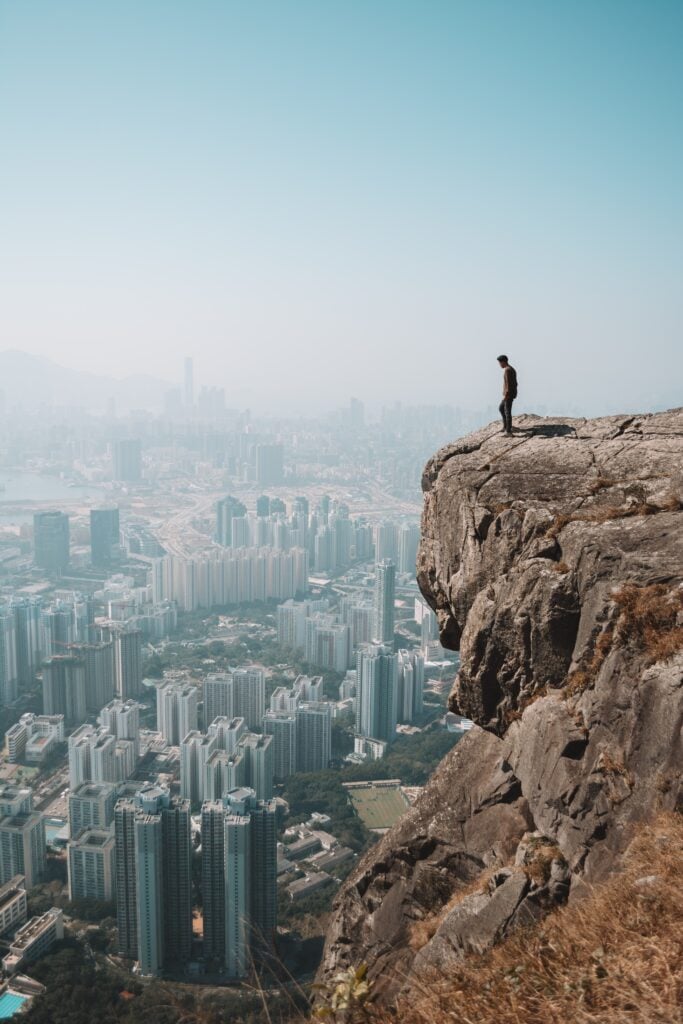 4. Taking Care of Mental Health
Aside from physical health, taking care of our mental health is also crucial for our overall well-being. Hong Kong takes care of its elderly people extremely well.
Most districts in Hong Kong are also a member of WHO's global network of age-friendly city. This means that elderlies are almost never stuck at home.
"In an age-friendly city, communities, policies, structures, and services related to physical and social environment are designed to support and enable older people to age 'actively'".
As a result of these easy access to nature, they are able to get constant exercise and exposure to sunlight.
It is not uncommon that we see groups of elderly people doing tai chi or qi gong calisthenics early in the morning. Often times, they spend some time together to share meals and talk to each other, enabling a healthy social environment.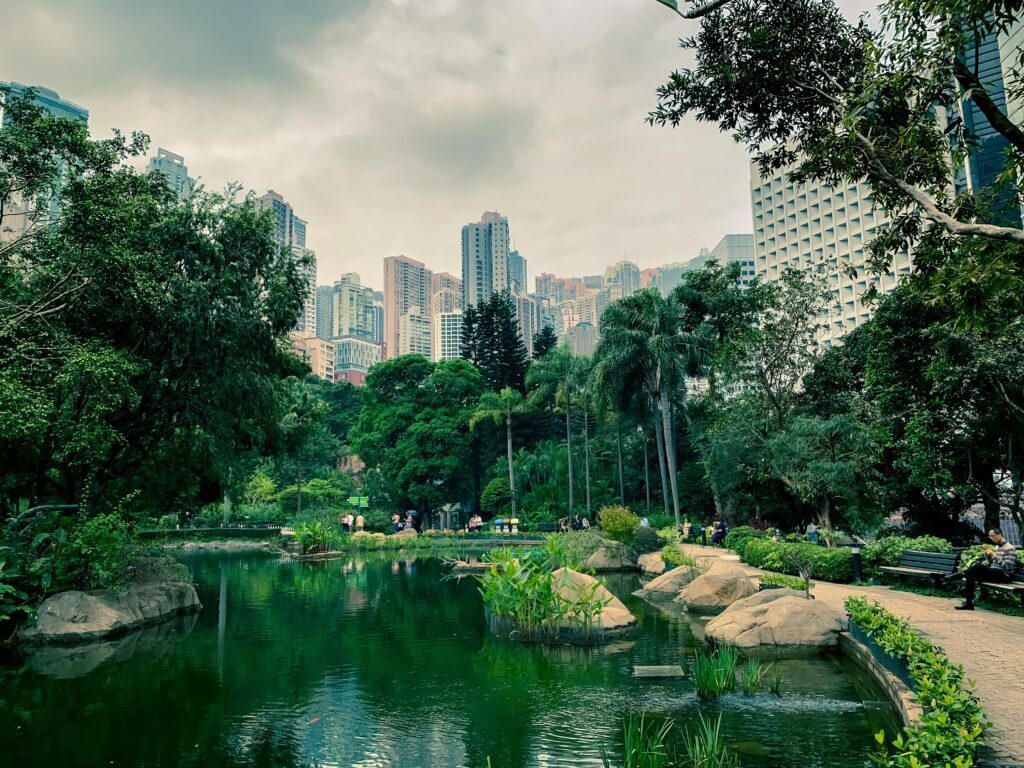 Although tai chi looks slower-paced compared to other forms of physical activity, Chinese people believes that the activity can help preserve the body's internal yin and yang. Not only is tai chi healthy for the body and cardivascular strength, it is also good for the mind and soul.
Green spaces available all over Hong Kong facilitate these elderly activities. Some of these spots include:
The Sun Yat Sen Memorial Park
Victoria Peak Garden
Jordan Valley Park
Hong Kong Park
Tai Po Waterfront Park
If you would like to find out more about the different parks and gardens in Hong Kong, visit this website!
The Bottom Line
From these explanations, we can see that what really contributes to the overall well-being of Hong Kong people is how it puts importance in both physical and mental health, among others. It is a healthy city for children, adults, as well as elderly population.
There are threats to these healthy habits, such as arising pollution and changing diets. These are likely to change the pattern and living habit in the next couple of years. However, it is still possible to maintain a balanced and healthy living.
Eatology is here to help you maintain your healthy living habits by providing you with fresh, healthy, tailor-made meal plan programs that can be delivered to your office or front door in Hong Kong. Our delicious, gourmet dishes are nutritionist-approved. It is a fast, simple, and unique way to ensure that you are getting sufficient range of nutrients even on a busy schedule.
There's also have a diverse range of nutritional meal plan options from you- from Mediterranean diets, Asian dishes, keto diets, gluten-free low carb diets, paleo, and more!